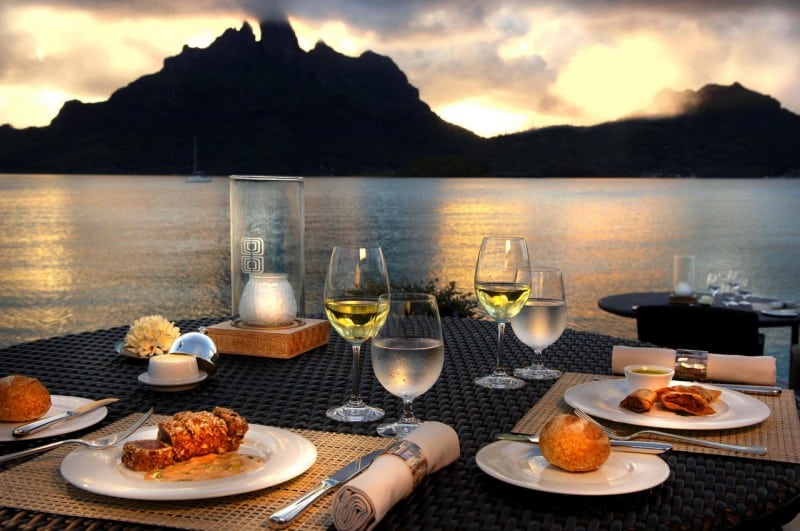 This photograph shows what an evening dinner looks like from The Lagoon Restaurant at the St Regis Resort in Bora Bora. The Lagoon Restaurant by Chef Jean-Georges is a unique experience because the restaurant is suspended over water with an incredible view. The Lagoon features breathtaking views of Mount Otemanu as you can see here, while Chef Jean-Georges Vongerichten's menu offers the finest gastronomic cuisine in all of French Polynesia.
A delicacy to your palette while enjoying a romantic dinner at one of the most sought-after destinations in the world. Whether on your honeymoon or just a vacation, your bucket list can not be complete until you've dined at this restaurant.
Every St. Regis Resort has a signature drink and in Bora Bora, the resort features its signature drink called the "Bora Mary" a refreshing cocktail mixed with locally grown watermelon, this makes a nice complement to your dinner experience.
If you are a movie buff, you may already know that the St. Regis Resort was used to host the movie "Couples Retreat," with Vince Vaughn. Celebrities have been coming to the St. Regis for many years since it continually ranks as one of Bora Bora's top resort hotels.