For those that can afford it, Bora Bora real estate is the pinnacle of wealth. If you dream of owning a piece of property for sale in Bora Bora, you'll need to put in the time, as the real estate process in French Polynesia is quite difficult to navigate. However, the reward for such efforts would be to own a piece of the most beautiful island in the world.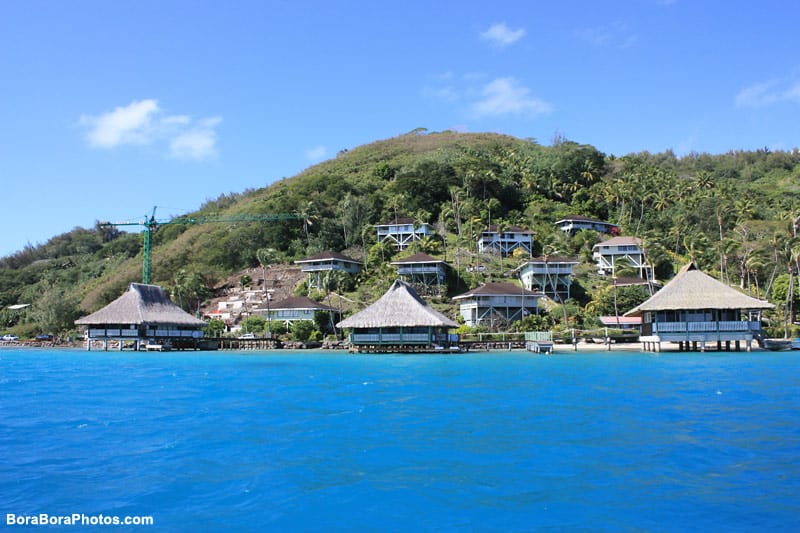 Tips for Buying Property in Bora Bora:
1. Understand the process.
To own Bora Bora real estate, each foreign investment requires an authorization permit (issued by a "notary") from the government of French Polynesia. In most cases, the government is more likely to approve an investment if the project is business related and creates good employment possibilities for locals. The most obvious example of this is a large hotel or resort.
Smaller projects and private investments undergo a much more intense scrutinization process because most of them will never create jobs or add to the local economy. These projects are notoriously difficult to obtain the necessary authorization permits, as it often seems each project is based on a different set of criteria
2. Visit before you buy.
A French Polynesia tourist visa is not required for citizens of United States of America for a stay up to 90 days. All travelers will need a passport valid for at least 90 days following your departure date from French Polynesia. It is highly recommended that before blindly purchasing property that you visit for an extended period and rent a house to get a feel for the small island lifestyle.
Taking position of a Visa longer than 90 days requires extensive background checks and time. Many foreign property owners choose to live in Bora Bora for a few weeks or months each year and rent out their properties while they're off the island.
3. Work with a local expert.
Often, Polynesian land title is hard to clear because there are many owners even for a small parcel of land. To clear a property for sale, all owners must give their permission and many times this is a nearly impossible feat. Also, Polynesians families are very attached to the land of their ancestors for cultural reasons, (understandably) and many times have no interest in selling in the first place. Do your research on finding a local brokerage company to work with. Owning property in Bora Bora is very complex, and you'll want to work with a reputable real estate agency.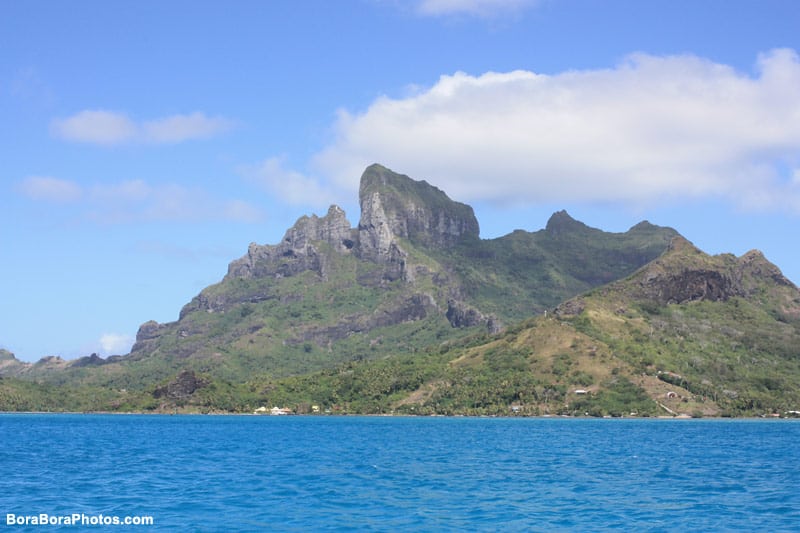 4. Bank on your relationships.
Since Bora Bora is such a remote island, you're going to need help with just about everything you do and your options are going to be limited. Consider working closely with a large international bank or real estate company with connections in French Polynesia.
5. Document everything.
There is more scrutiny today in the high-end real estate market. Financial documentation is critical. You'll want to show the banks you have the funds to purchase a property, but as it can take months or years to navigate the process in French Polynesia, good records allow you to stay organized.
6. Hire smart, reliable advisers.
Buying property for businesses, such as hotels and bed and breakfasts are a little easier to process because it will help the local economy by providing jobs. Bora Bora beach properties that do not create jobs have more difficulties navigating the entitlement process.
All communication with the proper government officials associated with the real estate authorization permit process is conducted in French. Those who don't have a fluent understanding of the language are surely recommended to utilize the services of a translator.
7. Don't forget about title insurance.
You need to get title insurance so you'll be insured against any problems that might have been forgotten about. You'll also want to make sure you have a chance to look at the exceptions page of the title insurance process before closing time.
8. Consider the maintenance.
Bora Bora is a tropical climate with humidity, rain, and intense sun that can wreak havoc on properties that are not well maintained. You'll need a hefty operating budget to import materials and hiring a caretaker to oversee your property while you are away.
9. Know what to expect with condominiums.
Condos can be a good way to ownership since you can share the cost of maintenance with other property owners. Often the homeowners association will take care of landscaping, oversee security, and handle general upkeep.
10. There's room to negotiate.
Many properties in Bora Bora have been on the market for a very long time, and there's room to negotiate. The Four Seasons Hotel is offering 15 exclusive private residences for sale, but they have been trying to sell these for years. Working with a well-established business may be an easier way to acquire real estate in Bora Bora.