Are you planning a trip to Bora Bora, Tahiti, or other French Polynesian islands? If so, here are a few travel recommendations on what to pack for a fantastic vacation!
Bora Bora is a bucket list destination because of its beauty and tropical atmosphere. Overwater bungalows, warm lagoon water, and amazing sunsets make it easy to see why it's also the number one place for a honeymoon or anniversary. The great thing about Bora Bora is that the weather is constant all year round, so you should not need to overpack with too many clothes. No one wants to lug around heavy bags on what's supposed to be a relaxing trip.
Bora Bora resides in the middle of the South Pacific, and while there are shops and stores on the main island, hefty price tags accompany essential items. Bora Bora is the island of luxury where burgers can cost $25+ (USD) and $20+ for drinks. You'll want to bring plenty of sunscreens and perhaps a bottle of liquor so that you can save money to buy souvenirs or exotic pearls to solidify a memorable dream vacation.
We have visited the island of Bora Bora four times, and each time we go, we use this helpful packing list to ensure we have everything covered. Paradise awaits, so let's get packing!
Bora Bora Packing List:
Here are the essential items we recommend for a great trip.
Bora Bora is a tropical island in the middle of the Pacific Ocean, and due to its proximity to the equator, the sun's rays can be very intense all year round. You'll need to apply sun protection more frequently, so bring plenty! We like Banana Boat Sport and Neutrogena Spray because they're water and sweat-resistant. We also carry stronger but lighter sunscreen like this one for our faces. Don't forget SPF chapstick and some cream like aloe vera to soothe the skin when you get burned.
Let's face it. This tropical island has tropical bugs. You'll want a repellent spray or wipes with DEET to protect yourself from mosquitos and other insects.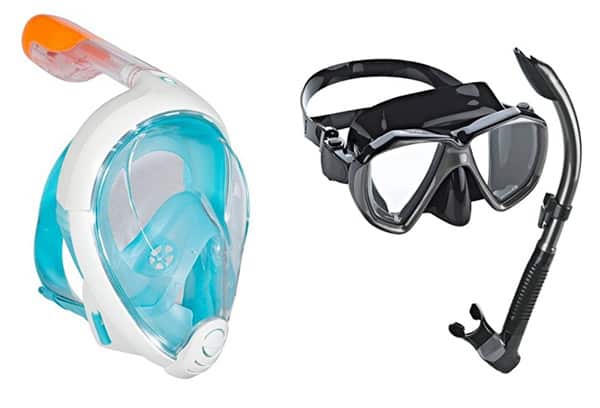 You're going to explore the lagoon, so you'll want a good mask and snorkel to see fish, coral, and sharks! Most resorts have a pair for you to check out, although if you're not up for swapping mouthpieces with all the hotel guests, you may want to bring your own. There are many options now with the traditional style or the all-in-one new variations, with some even having a Go Pro attachment.
A MUST! Not every resort has a reef and sharp coral, but for those that do, you'll be glad you have some protection for your feet. From personal experience, Jason stepped on a sea urchin and had a little spike stuck in his foot for months until it finally came. Not fun, so bring water shoes! I love these colorful jelly sandals, by the way.
Plan on sitting in the sun and reading a book? Or maybe you want to look cute. Either way, a nice big brim hat or cotton beach hat can provide shade and keep your face turning red if you forget to apply your sunscreen. I also like this fedora and fun trucker hat.
Don't forget to pack sunglasses, a week of squinting with all that sunshine will leave you with a bunch of wrinkles around your eyes. No one wants that. Even a cheap pair of sunglasses is a good idea on your packing list.
When you're not jumping off your overwater bungalow into the Bora Bora lagoon, maybe you want to float around on top of it and enjoy where you are. If that sounds like a plan, perhaps you should bring a cheap plastic raft. There's the always favorite tube-style design, or maybe you're more into laying on a mattress-shaped one. Although if you want to be the queen of the lagoon, then I suggest a colossal flamingo or unicorn raft.
Better to be safe than sorry. Accidents, even if minor, can happen. Supplies and medicine can be hard to find on the island, and the prices at the drugstore in Vaitape can set you back a pretty penny just for some antacids. It's a good idea to pack away a small first aid kit and hope you don't need to use it.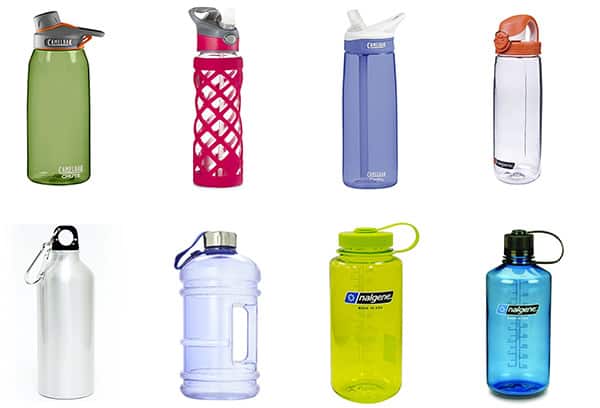 Keep hydrated. That intense sun will have you sweating good. Some resorts will have water dispensers at breakfast or in the gym for you to fill up a reusable water bottle. You can save money instead of paying outrageous water prices at the hotel store.
The power outlets in Bora Bora use the two-round peg configuration. There's usually one American-style outlet in the bathroom, but pick up one or two universal power adaptors, and you should be good.
The vast blue lagoon in Bora Bora is what draws people to this incredible destination. Water is everywhere, and there are some fantastic things to be seen below the surface, so it's a good idea to have an underwater camera to capture those moments. I recommend bringing a Go Pro if you want to shoot a video. If you're not brave enough to test the waterproof capabilities of your new phone, then may I suggest this.
Suppose you plan on leaving your resort to explore the island via an excursion or just plain huffing it on foot. Get a light day bag or collapsible cooler to picnic anywhere you want. We suggest bringing a few drinks and snacks and spending a few hours at Matira Beach.
When that sun goes down, things get pretty dark. Yes, the hotels do an excellent job of uplighting palm trees, but if you're walking around an unfamiliar place, it's a good idea to pack a small flashlight. There are few streetlights and sidewalks on the island, so a flashlight can help oncoming cars see you better.
Most of the fun activities on Bora Bora happen during the day and in the water. Depending on your budget and length of stay we recommend at least 2 or 3 excursions to get a feel for the island. Once those are done, you'll want to have some downtime activities to pass the time. An adult coloring book, a deck of cards, and a few good books on my Kindle Fire are essential for a relaxing vacation.
Depending on the weather, you might experience a tropical shower or two during your visit. Due to the tropical climate, the rain can come and go pretty fast, so that shouldn't deter you from seeing the sights of the island or making the trek from your overwater bungalow to the resort restaurant. Stuff a light rain jacket in your bag in case you need to use it.
A typical flight from Los Angeles, CA, to French Polynesia, is around 8 hours. If you're taking a red-eye flight and want to get some decent sleep, get a good neck pillow so that you're rested and ready to go when you arrive. And for complete comfort, one of these and one of these would be nice too.
> Good Attitude
Yes, you're probably paying a large sum to visit, but don't forget to pack a good attitude. Tourism is the primary industry in Bora Bora. As you can imagine, thousands of people visit this tiny island annually, yet there are only a handful of resorts. The island lifestyle is slower-paced, but the locals and resort staff will do their best to accommodate all your needs. Be gracious and treat them with respect; they will go out of their way to care for you.
Please note we make a small commission from each affiliate link listed here, but we want you to know that we stand behind the recommended products.